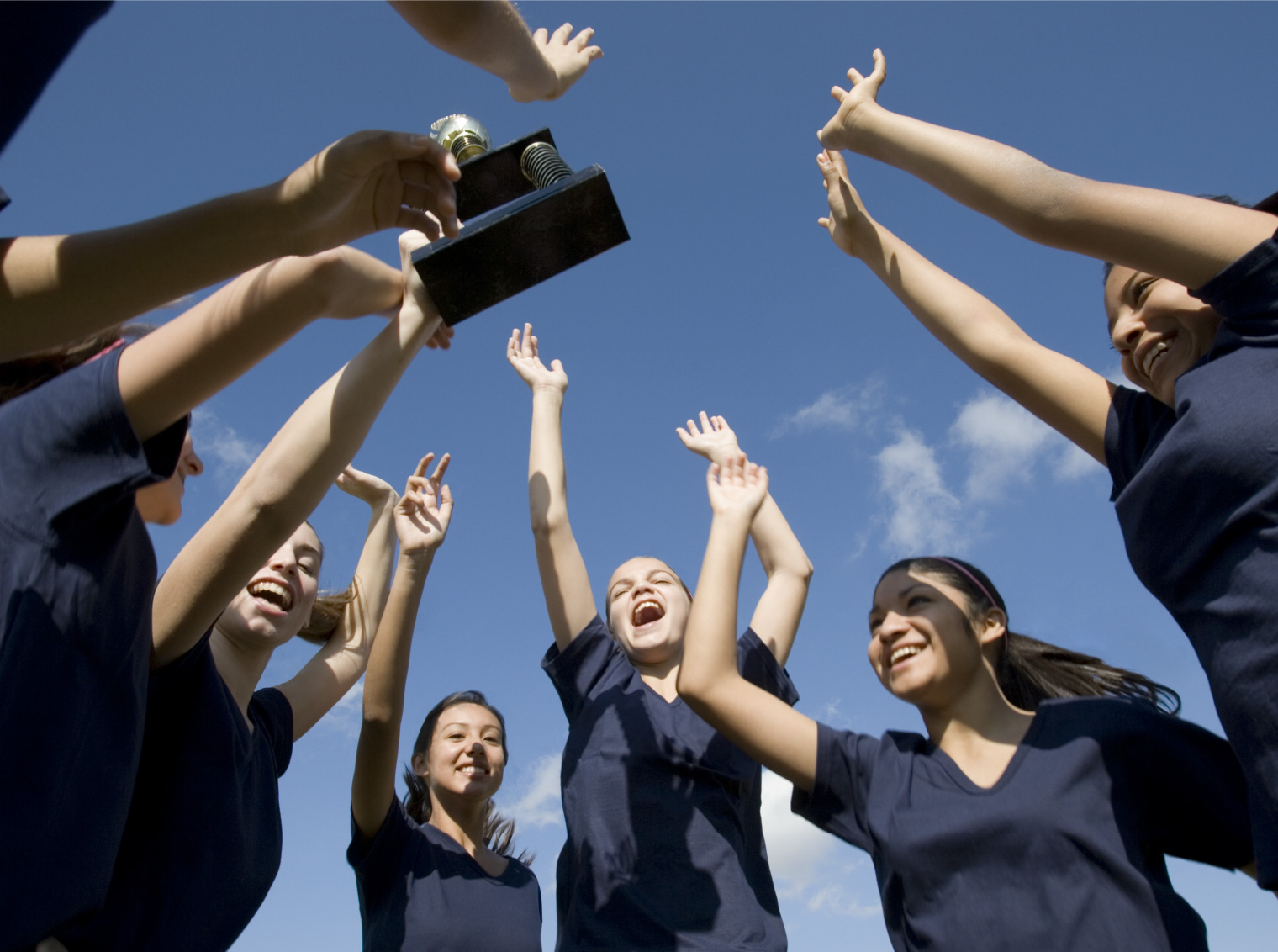 *This movie is produced by Government-commissioned project (Japan Sports Agency / Japan Sport Council) Created by "Sport For Tomorrow; Gender equality through sports project"
Why
* Researched by the Japanese Center for Research on Women in Sport
* Coaching staff refers to team leaders, managers, and coaches (does not include support staff).
While the percentage of female athletes in the Tokyo 2020 Japan Team is increasing to nearly half, at 47.5% for the Olympic Games and 41.6% for the Paralympic Games, the percentage of female coaches remains very low.
About
Network
The WCA brings together participants from all over Japan with various positions, ages, sports, and affiliations. In addition, the WCA has already produced a total of 275 graduates from its 9 terms, all of whom are active in their respective fields. Follow-up opportunities are also available to support networking beyond the completion of the program.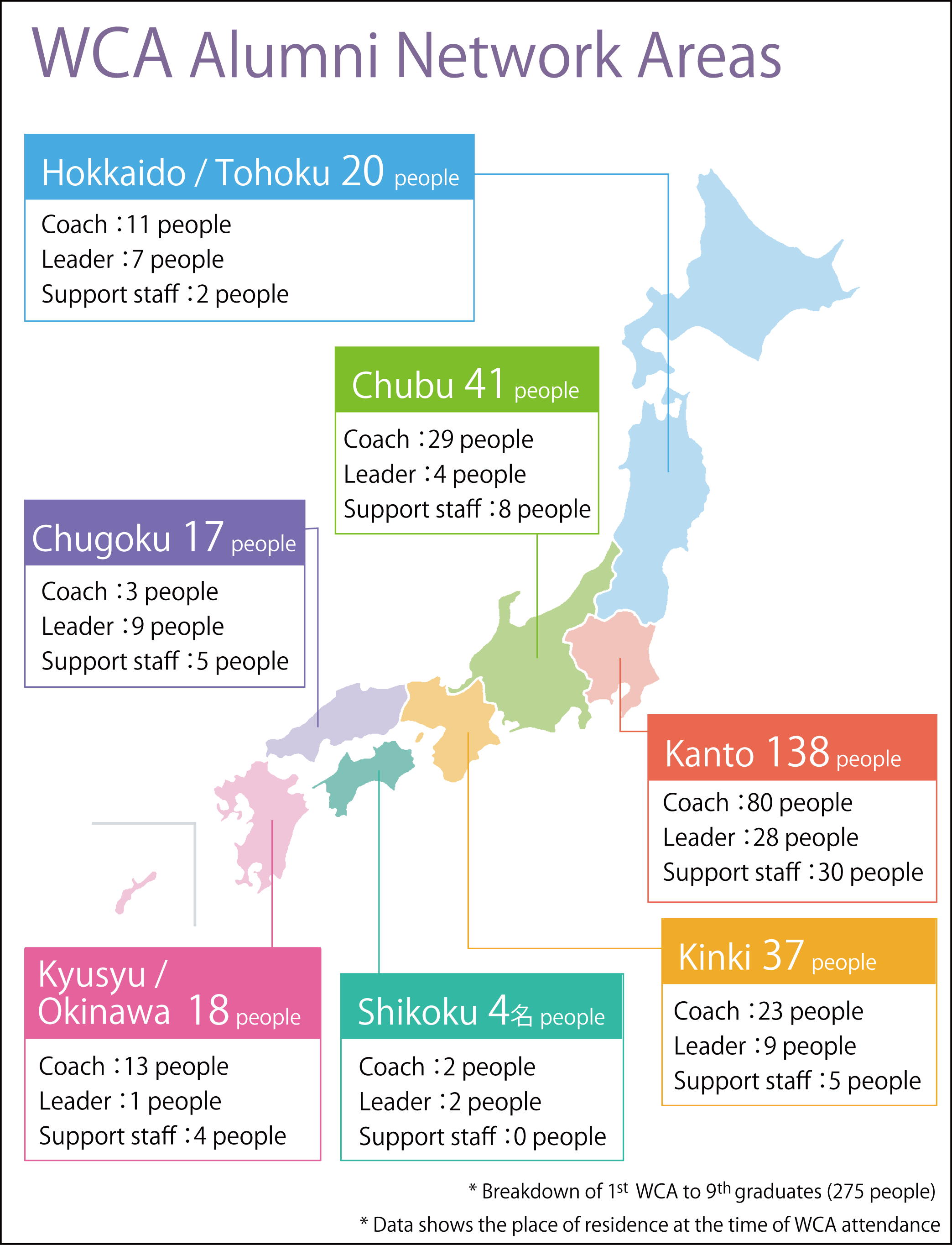 Program
Invited instructors from the National Collegiate Athletic Association (NCAA) and the WCA of the United States sponsored by WeCOACH. Top-level experts from Japan will be brought together to provide leadership and coach education and training based on scientific research. It includes a one-of-a-kind curriculum, such as the CoachDISC program, which is available only here in Japan.
Marlene Bjornsrud

Former Executive Director, Alliance of Women Coaches (WeCOACH)
* NCAA WCA Lecturer

Nicole LaVoi

Director, Tucker Center for Research on Girls & Women in Sport, University of Minnesota
* NCAA WCA Lecturer

Liz Masen

CEO, Athlete Assessments
* NCAA WCA Lecturer

Lisa O'Keefe

IWG Secretary General (2022-2026)

Etsuko Ogasawara

Executive Director, Japanese Center for Research on Women in Sport (JCRWS)
Professor, the Graduate School of Health and Sports Science, Juntendo University

Natsue Koikawa

Deputy Director, Japanese Center for Research on Women in Sport (JCRWS) Professor, Faculty of Health and Sports Science, Juntendo University

Miyuki Kobayashi

Board and Director of Empowerment division, WE-League (Women Empowerment League)

Rieko Yamaguchi

Professor, Faculty of Business Administration, Josai
Location
The number of participants is limited so that they can concentrate on the lectures in a rich natural setting, which allows for two-way communication between participants and lecturers. In addition, lectures by foreign lecturers are interpreted by Japanese lecturers with specialized knowledge, allowing participants to attend lectures without anxiety.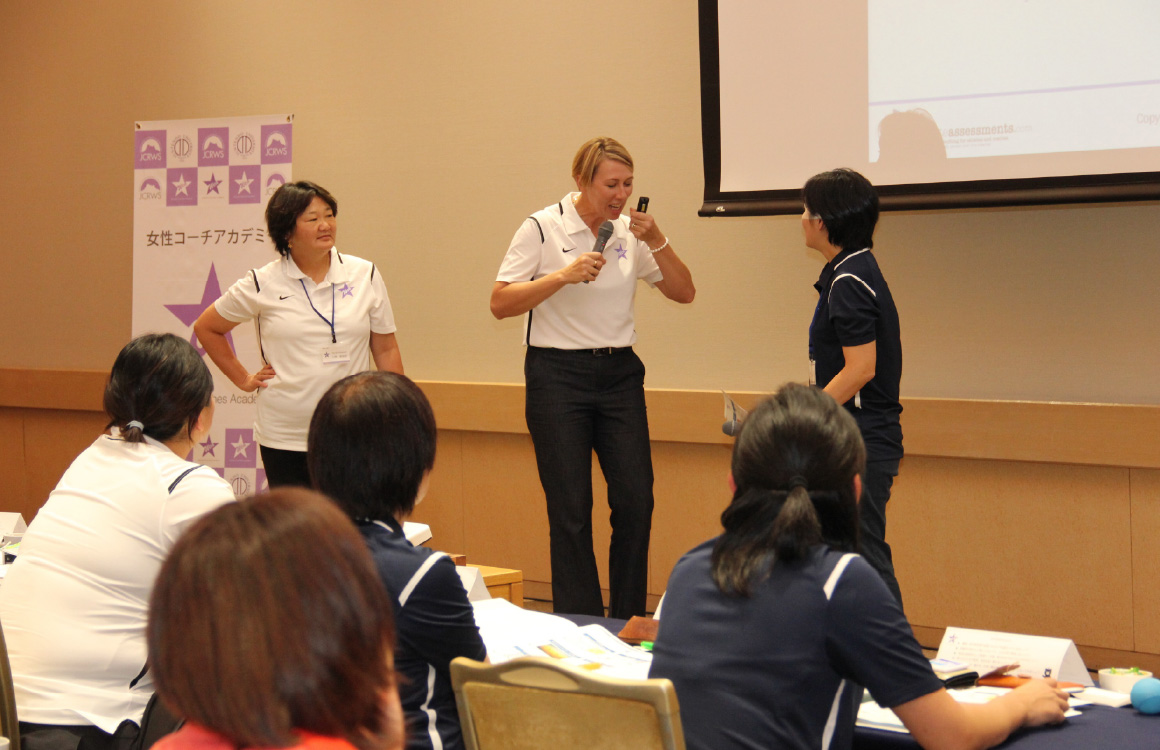 Childcare
Children are dropped off before the lecture starts and picked up in the evening. Breakfast and dinner are served with the mother (lunch is served in the childcare room). We provide an environment where you can leave your child in the care of a professional childcare provider and concentrate on the course.
* Please contact the Japanese Center for Research on Women in Sport for details.
Voice
Voice of Graduates
7th Graduate Member Ms. N.S. (Rugby)

Until now, there were a lot of times when I could not figure out why I was facing barriers, but now I have learned to think that knowing what the "limiting factors" are is the starting point for achieving the goal. I was able to discover many limiting factors and clues to solve the problem, and made a lot of friends sharing the same ambitions which were the biggest benefits.

6th Graduate Member Ms. A.N. (Rugby)

I think that women need to be more involved in sports to make sports more valuable not only to women but also to the whole society. This is because we can find more diverse value in sport by involving more women in sports. However, to do so, female coaches must open up a "future" that instructs not only female athletes but also male athletes.
I'd like to extend the knowledge I gained this time to men who will be my allies, rather than staying it among women, to do so.

5th Graduate Member Ms. T.K. (Swimming)

I felt a passion that I never had before and my mind was challenged throughout the 3 days of the academy.
I can't help but feel excited when I think of what I can do and how I can build up something new to share with others.

4th Graduate Member Ms. A.T. (Paralympics / shooting)

I realized that I should do whatever I can do without any image that I had thought. I always remember that "You can not change your personality but you CAN change your behavior" whenever I am bothered. I feel a great sense of relief from it.

3rd Graduate Member Ms. M.H. (Basketball)

I had participated because I had been wondering like "Am I doing the right thing?" or "I should learn more" about my coaching. Lecturers came from both Japan and abroad and were experts in their fields. All lessons were very useful, practicable, and full of passion, so I was far from sleepy. This two nights and three days experience was an excellent opportunity full of laughter and tears. I am glad that I was able to participate in this academy.

2nd Graduate Member Ms. J.K. (Physical Conditioning Coach)

Until now, I used to feel isolated and had an unbearable feeling where I felt like I will never be rewarded for my Efforts, and I had been working with hesitation, however, it blew away my negative emotions that I had. It incited positive feelings such as "I am not alone, I can keep trying with my associates". I would like to thank all of the people who I was able to meet at this opportunity, and I am beginning to move forward as a member of the women coaches academy.

1st Graduate Member Ms. A.S. (Tennis)

Since I have only limited experience in coaching, I understand that I will be challenged by many difficulties from now on. First of all, in order to put the "Karuizawa Declaration" into practice, I will do what needs to be done right now so that I can become a coach or head coach of the women's national team to develop my career. I was inspired by the conscious participants. It is absolutely certain that the academy was an excellent opportunity for me.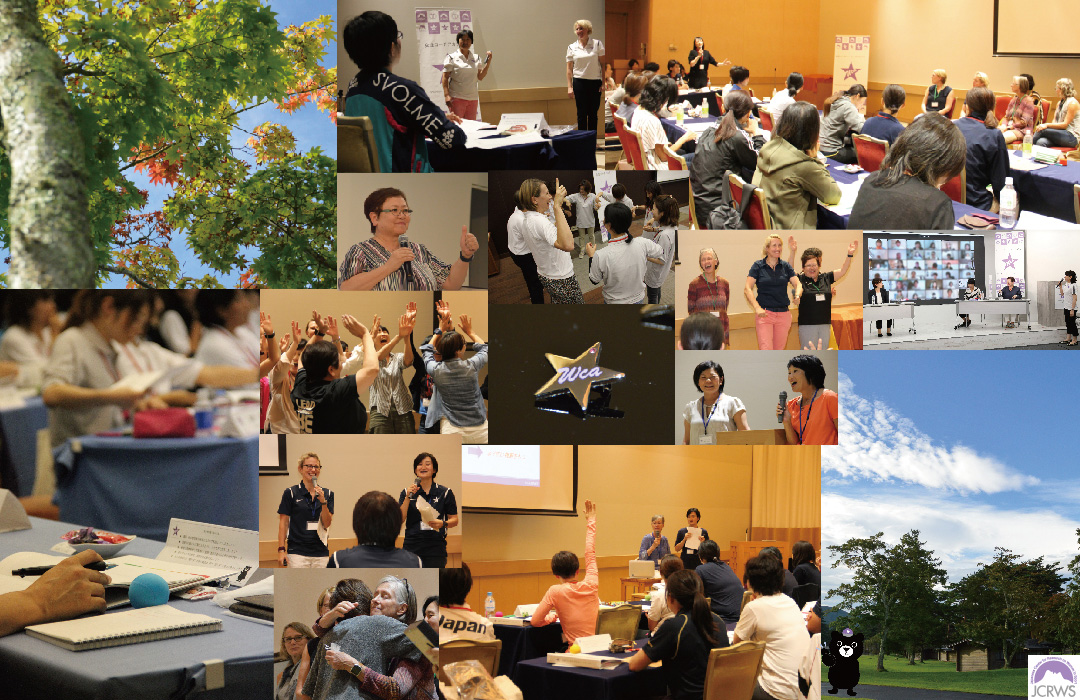 About WCA
(Women Leaders & Coaches Academy)
Overview
Japanese Women Leaders & Coaches Academy offers coaching education and training based on scientific research to women who aim to become leaders and coaches. The program differs significantly from various traditional training courses because it includes perspectives on Professional Coaching, Leadership & Collaboration, The Significance of Diversity and Inclusion and How to Promote Them, Conditioning for Female Athletes, and Mental training for thinking and emotions, all of which are essential for female leaders and coaches who are aiming for the top with their athletes.
The program also provides networking opportunities to support career development, as well as the opportunity to meet mentors in various fields. Once a year, a "follow-up seminar" is held for all WCA alumni to share the latest information on women and sports.
This is the "only" initiative of its kind in Japan to support female leaders and coaches.
Curriculum
Women in Sport I
Women in Sport Ⅱ
Professional Coaching
Leadership & Collaboration
CoachDISC Program
CoachDISC Case Study
Motivation Strategy for Coaches
Mental Training for thinking and emotions
Conditioning for Female Athletes
Sports Nutrition
Sport and Gender
The Significance of Diversity and Inclusion and How to Promote Them
Networking
Panel Discussion
* The order of publication and the actual order of lectures are different.
* Lecture content is subject to change.
* Interpreters or subtitles will be included in lectures by foreign lecturers.
Qualifications
Female coaches who coach athletes and para-athletes, and female athletes and para-athletes who aim to become coaches (both active and retired)
Support staff with specialized skills and qualifications, etc.
Women in leadership positions in sports organizations, etc., and women who aspire to such positions.* Except for students under 20 years old and students (high school and university students)
Number of applicants: about 30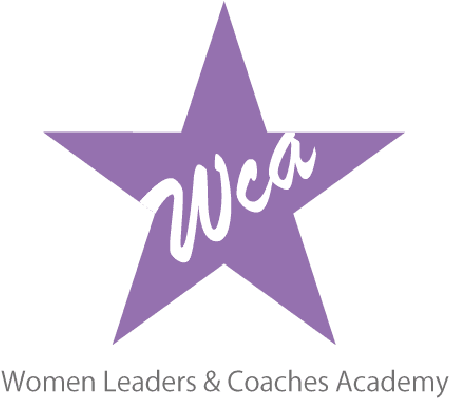 Logo
The logo of the Women Leaders & Coach Academy is based on the North Star (Polaris). Located on the earth's axis of rotation, Polaris has been a symbol of steadfastness since ancient times and has been used as a navigational landmark. This logo mark represents our hope that women leaders and coaches will move forward with "unshakable" dreams and goals, and that the Women Leaders & Coaches Academy will be like the North Star for you.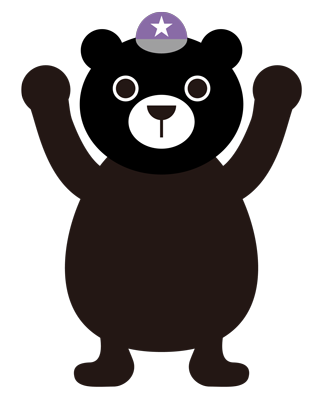 Character "Pola Bear"
The original character of the Women Leaders & Coaches Academy was created because Polaris, which is depicted in the logo, is part of the constellation "Ursa Minor". The 1st Graduate member named it "Pola Bear".
Organizer:JCRWS
Co-Organizer:JWS,WeCOACH